METHYL SALICYLATE
Methyl Salicylate (INCI name: methyl 2-hydroxybenzoate) is the ester of methyl alcohol and salicylic acid. In cosmetics and personal care products, Methyl Salicylate is used as a denaturant, flavouring, oral care, perfuming and soothing agent. It is used as an ingredient in several fragrance mixture and as a flavouring and soothing agent in oral hygiene products. Methyl Salicylate is not currently included in the annexes of the European Cosmetics Regulation (No. 1223/2009), which means its use is not restricted in cosmetic products. (see previous post)
Methyl Salicylate was classified as a toxic for reproduction (CMR substance of category 2) under the CLP Regulation (No. 1272/2008 on classification, labelling and packaging of substances and mixtures). According to the EU Cosmetics Regulation, the use of substances classified as CMR (carcinogenic, mutagenic or toxic for reproduction) shall be prohibited in cosmetic products, unless, by way of exception, specific conditions are fulfilled. A CMR classified in category 2 may be used in cosmetic products where the substance has been evaluated by the European Commission's Scientific Committee on Consumer Safety (SCCS) and found safe for use in cosmetic products.
The European Commission asked the SCCS to carry out a safety assessment on Methyl Salicylate, which was published in October 2021. The Committee concluded that Methyl Salicylate is considered safe when used in cosmetics up to the maximum concentration provided in the dossier submitted. (see previous post)
EUROPEAN COMMISSION NOTIFICATION TO WTO
On May 2nd, the European Commission (EC) has notified the World Trade Organization (WTO) of a Draft Commission Regulation amending Regulation (EC) No 1223/2009 on cosmetic products.
Considering the classification of Methyl Salicylate as a CMR substance of category 2 and the SCCS opinion, the Commission states that this ingredient should be added to the list of substances restricted in cosmetic products (Annex III to Regulation (EC) No 1223/2009).
It is expected that restrictions on the use of Methyl Salicylate in cosmetic products will be in accordance with the concentrations of this ingredient considered safe by the SCCS in the different product categories.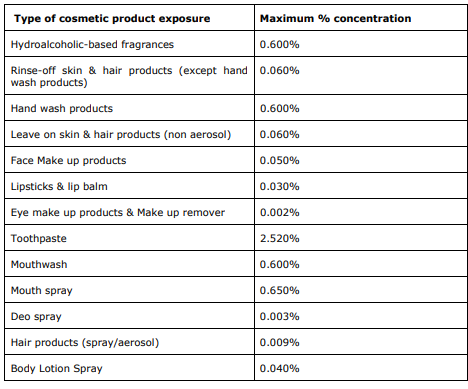 An amendment to Annex III to Regulation shall apply from 17 December 2022.
Is is expected that as of December 17 2022, companies cannot place non-compliant products on the market and that they must recall non-compliant products that are already available (on shelves) on the UE market.
If you wish to get more information on the safety of cosmetic ingredients, feel free to contact us at info@criticalcatalyst.com.
References:
Regulation (EC) No 1223/2009 of the European Parliament and of the Council of 30 November 2009 on cosmetic products.
Scientific Committee on Consumer Safety (SCCS). Opinion on Methyl salicylate (methyl 2-hydroxybenzoate). SCCS/1633/21. 2021
Commission Delegated Regulation (EU) 2021/849 amending, for the purposes of its adaptation to technical and scientific progress, Part 3 of Annex VI to Regulation (EC) No 1272/2008 of the European Parliament and of the Council on classification, labelling and packaging of substances and mixtures